Our small or big turn buttons, Safety and Loxx® fasteners are a reliable fastening solution.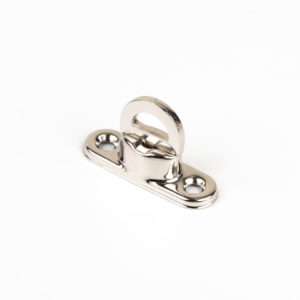 Turn button for 20×12 mm oval eyelets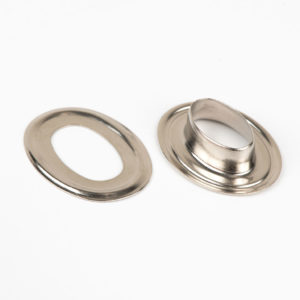 Oval eyelet and washer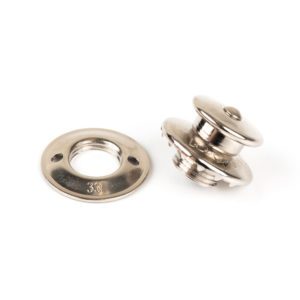 Loxx® fastener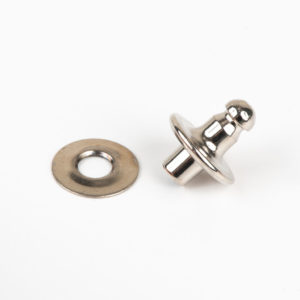 Safety fastener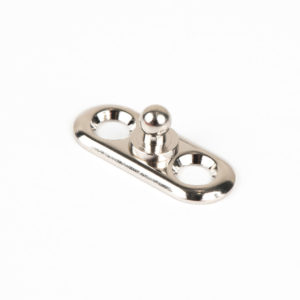 Loxx® plate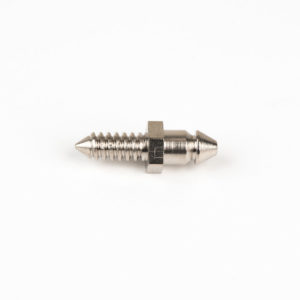 Safety wood screw 
We offer different types of fasteners for industries ranging from truck bodies to garments, or from boat covers to decoration.
Small and big turn buttons : 
Easy and quick to use, this is the perfect accessory for fixing to all types of surfaces. Widely used for boat or car covers, mobile home covers or café terraces, this method of fastening is ideal for tensioning covers.
The eyelets, washers and back plates are made of nickel plated brass, bronze plated brass and polished brass depending on the effect required.
The oval eyelets can be set with a hand press or with a pneumatic machine for more convenience and efficiency.
Loxx® and Safety fasteners :
LOXX® is a very reliable self-locking fastener for soft materials on an existing support. This accessory is essential in the nautical industry, but it is also used in other sectors such as the fashion world. Whether for bag closures, connecting straps, belts or accessories, LOXX® buttons are not only useful, they will also add value to your product.
The LOXX fasteners consists of two parts: the upper part with a stainless steel spring that fits around the ball head of the lower part (screw or plate). It closes and locks automatically. To open it, pull the cap of the upper part in order to release the ball head.
Thanks to our punches, you will be able to easily and preciseyy punch out the 10 mm hole necessary for placing the fasteners.
Safety fasteners consists of an upper part with spurs, as well as a lower part that can be a stud with prongs, a plate stud or a woodsrew stud. The upper part is closed on three sides to the male, it detaches from the fourth side by lifting the dot / spot. They are often used on vintage boat and car hoods.
Please see in our catalogue the different types of fasteners.