HAND MACHINES
Our manual machines can attach any size of eyelets, rivets or snap-fasteners with the adapted tools, and cut a hole in your materials with the appropriate cutters.
Perfect for working with leather, thin or thick fabrics, cardboard or medical equipment, our manual machines allow you to easily attach metal parts to your materials with professional quality.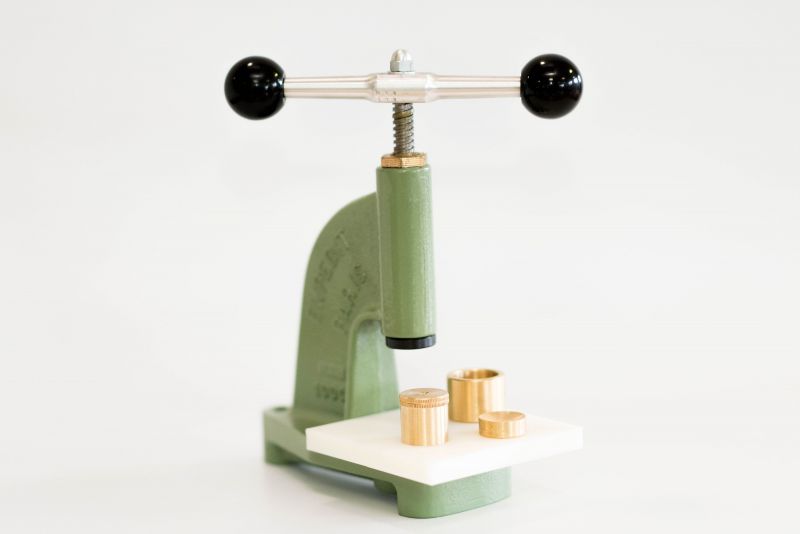 SEMI-AUTOMATIC AND AUTOMATIC MACHINES
Automatic machines are the state-of-the-art attaching machines. They are equipped with self-piercing dies, as well as feeders for both eyelets and washers, which makes it possible to attach eyelets at an unbeatable rate.
The advantage of semi-automatic machines is their versatility. They can set without pre-piercing almost all the sizes of round and oval grommets.
HAND DRIVEN SETTING TOOLS
We supply a complete range of hand punches and hand driven tools for round and oval eyelets, cable ends, etc.