Do you need to tighten a tent rope ? An Awning fabric to fix ?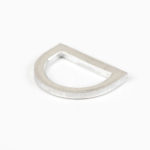 D-ring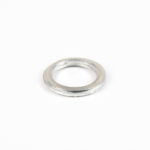 Ring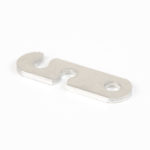 Tent rope tensioners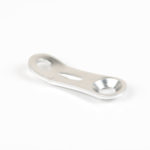 Curved tensioners
"FM" Headless awning clips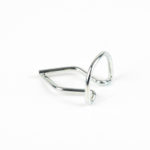 "RF" Headless awning clips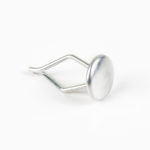 "T" Awning clips with leads / valence clip
Our specialisation in metal goods and the growing demand from our customers in the outdoor sector has led us to manufacture accessories for camping and awnings.
Camping accessories : 
Ideal for camping, hiking or other outdoor activities, our tent rope tensioners will be very handy for tensioning the guy ropes of your awnings and tents. It is not necessary to pull the entire length of the rope to reach the tension point. You insert the cord into this aluminium tensioner and then simply slide it to tension. In addition, they will give you a good hold no matter what the weather is like at the time.
Aluminium curved tensioners are easy to handle for tightening ropes and very resistant to tension.
Awning accessories :

Headless awning clips are used to secure the fabric to the awning roller tube. They pass through the awning fabric and into the holes in the roller tube. They are made of galvanised steel to protect them from rust or oxidation.
Awning clips with head are used to attach the valance to the frame. They pass through the valance fabric and the awning fabric and are inserted into the hole provided in the frame. They are made of galvanised steel and offer good protection against rust or oxidation.
Sizes :
Please check our catalogue for details.